Steel Port Close, Port Talbot. The furnaces of the TATA Steel burn endlessly in the distance.
Port Talbot's TATA steel plant.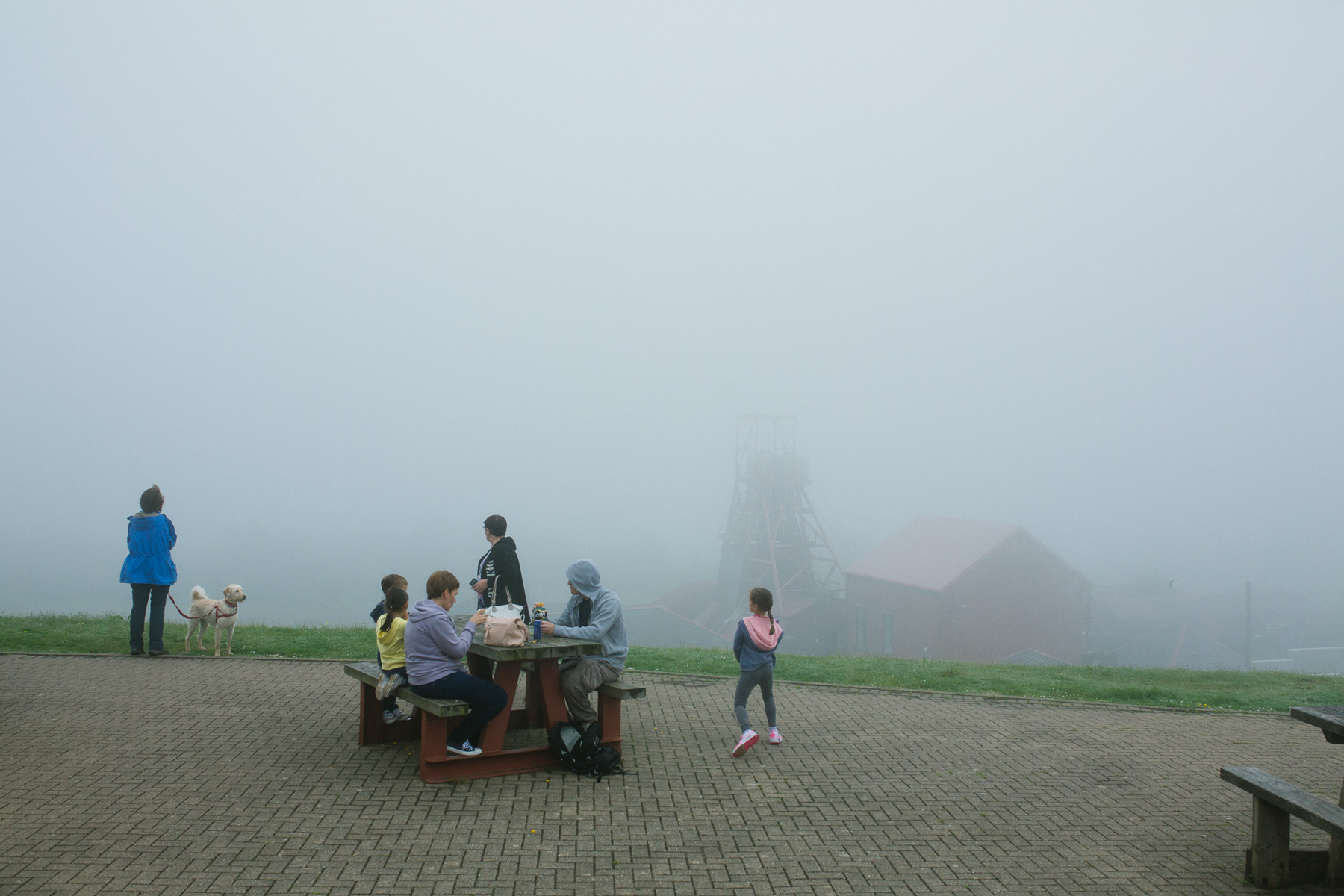 Big Pit Colliery was active for 100 years before being turned into the Big Pit National Coal Museum in 1983.
Old poster, Big Pit Coal Museum, Pontypool
Wayne Cole, 51, Catering assistant - Blaenau Gwent "I'm going to vote labour, I always have. This is a socialist area, but saying that people are demoralised by the promises by Labour in the past".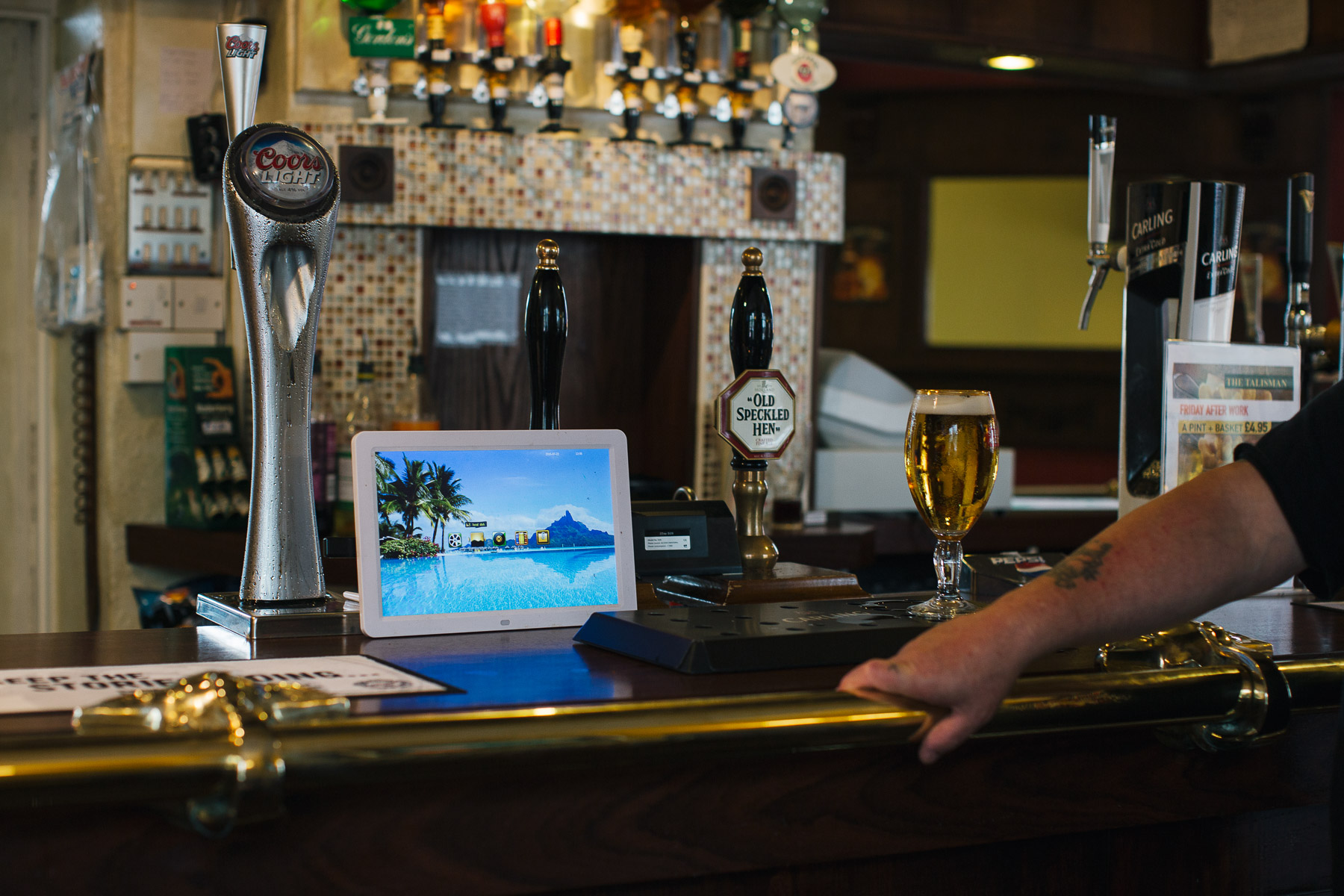 Glyn Mawr Hotel, Blaenau Gwent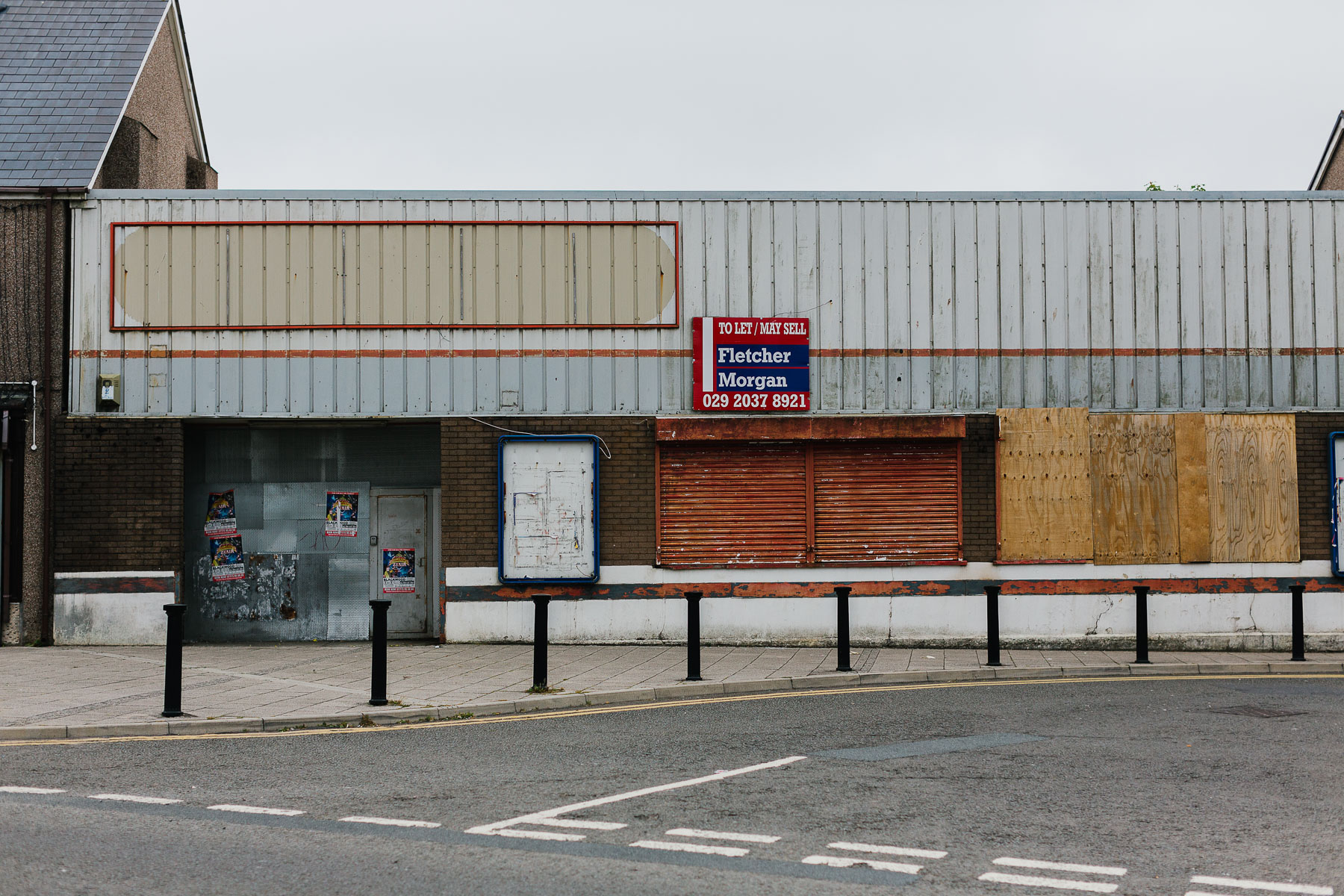 High Street, Blaenau Gwent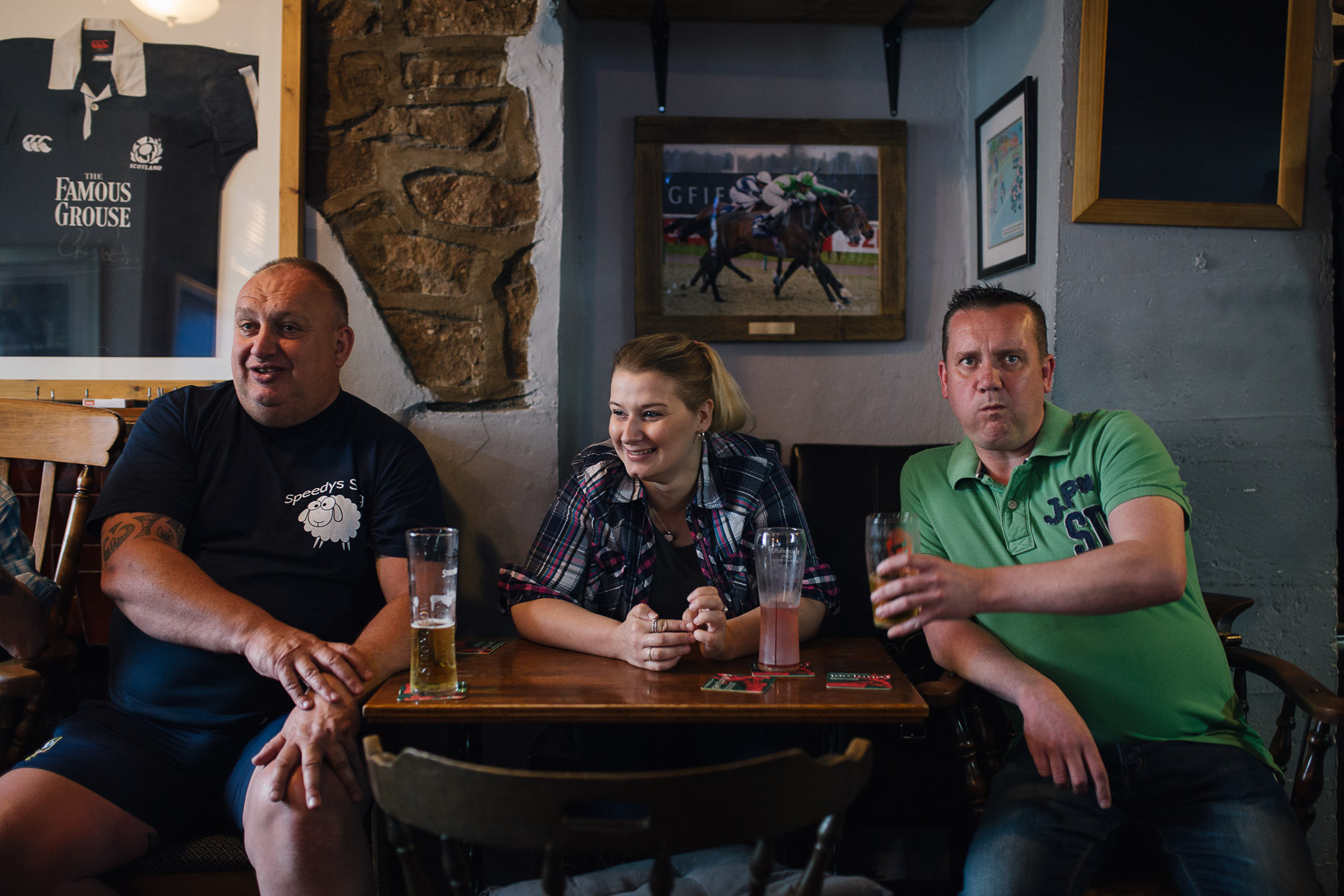 Coach and Horses pub, Blaenau Gwent.
Cliff Lapping, 72, Retired - Blaenau Gwent: "I used to vote Labour but this fella now, this Corbyn, is a waste of time. I'm not going to bother voting at all. If they got someone else to run labour I'd vote".
Mark, Blaenau Gwent: "I don't know why people in this area chose to vote out anyway. Immigration doesn't effect us too much, yet it was a very high percentage who voted for Brexit here; so I don't know why they done that for, but for me personally lets get on with it".
Gurnos housing estate, Merthyr Tydfil - a town dubbed 'sick note city' in the press.
Personal Security on the Gurnos estate.
Suzanne Jenkins, left, and her father, William John Jenkins, live in the Gurnos housing estate. Suzanne lost her leg in an accident 15 years ago after being struck by a drunk driver age 21.
Suzanne's Mother on politicians: "They promise they're going to do this and do that, but when the time comes, half the stuff they promised doesn't happen."
Children outside the Gurnos chippy.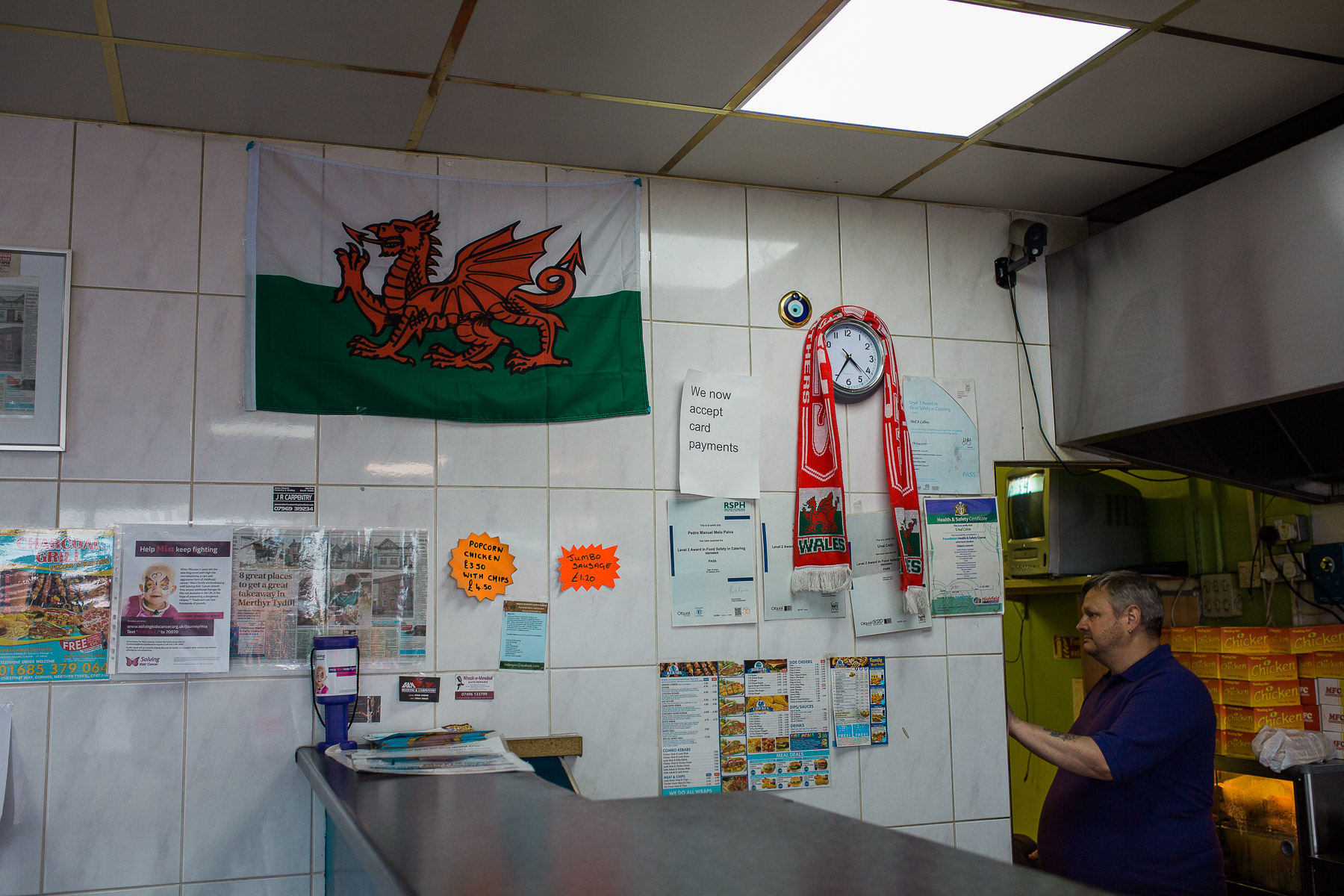 Gurnos Estate Fish and Chip shop, Merthyr Tydfil
Karl, Ex-TATA Steel employee. He was let go after 25 years in the plant.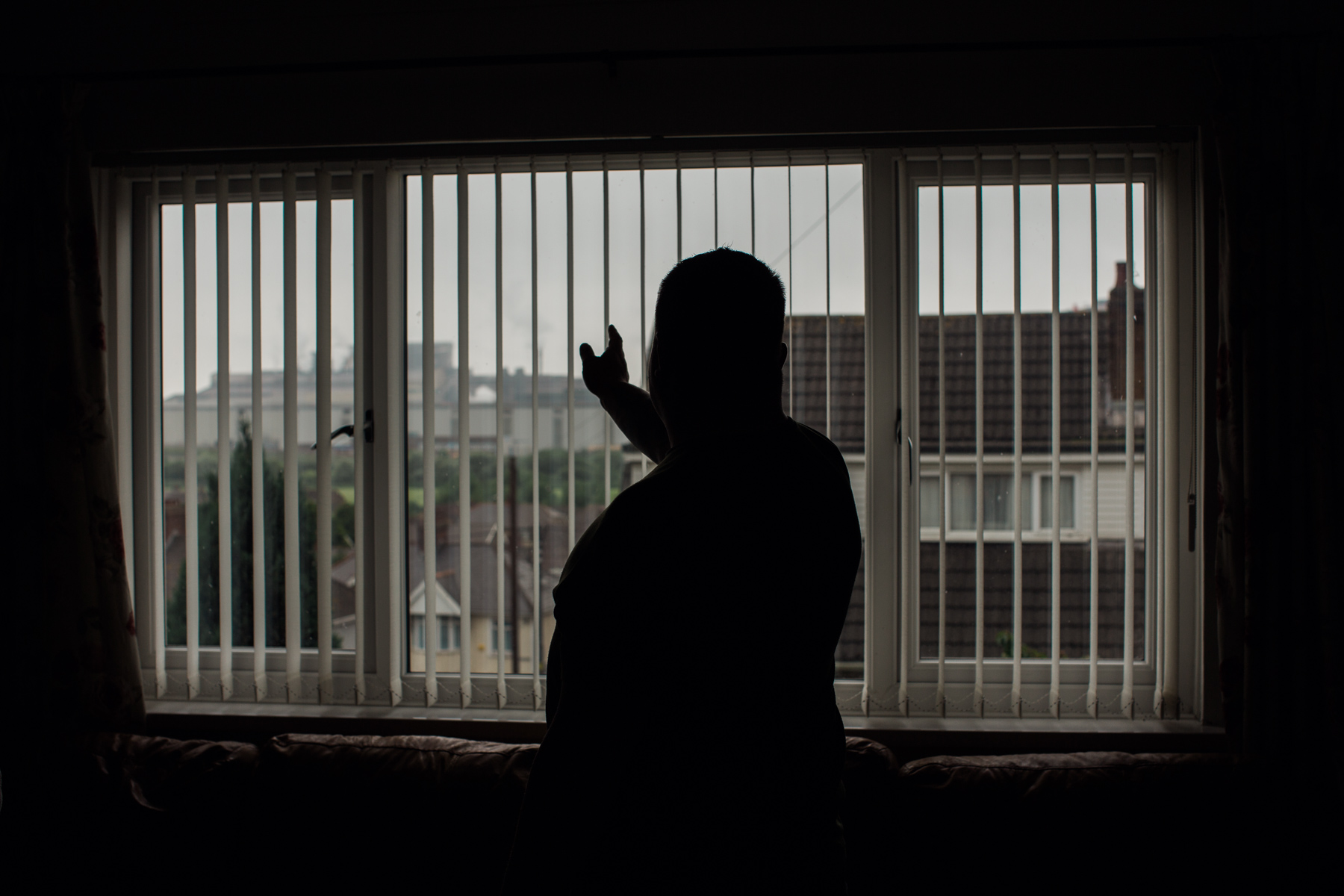 Karl points to the steel works that is visible from his lounge window.
Karl's Welsh Dragon tattoo.